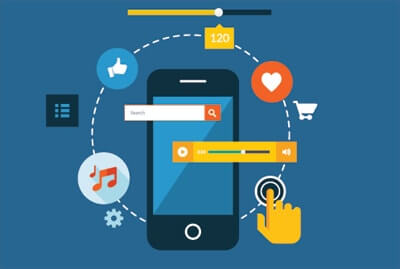 Application development
Development of the software for the traditional desktop application, web based application and Mobiles and other devices application. Development of application is nothing but, creation of the software based automated solutions for the traditional hand maintained work. The concept of application driven rises in the todays day-to-day activities as advanced technologies are readily available in the market.
What Peracto does in Application developments
Android applications.
Web applications using PHP, JAVA, .net platform.
IOS based application development.
summary
Our domain expertise in various technologies can help you entire solution development life cycle from requirement gathering to implementation, maintenance and support. We work with our clients to understand their business and technological needs and provide them with optimal solutions to meet their unique needs. We can help you to make the valuable, intelligent, and strategic decisions with powerful business solutions. We analyze your organizational process, strategic business needs, current business environment, data assets, and provide solutions to transform data and make it more understandable so you can make better and faster decisions and, ultimately, better move forwards business objectives.
Quick Links
Contact Info
Peracto Infotech Private Limited
A-87, Agarwal Trade Center,
Plot No - 62, Sector -11,
Belapur, Navi Mumbai - 400614
Maharashtra, India

---
© Peracto Infotech / All Rights Reserved