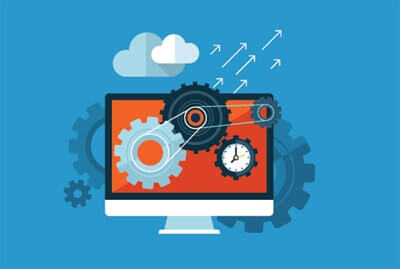 What is HTML5?
HTML 5 is a revision of the Hypertext Markup Language (HTML), the standard programming language for describing the contents and appearance of Web pages.
HTML5 was developed to solve compatibility problems that affect the current standard, HTML4. One of the biggest differences between HTML5 and previous versions of the standard is that older versions of HTML require proprietary plugins and APIs. (This is why a Web page that was built and tested in one browser may not load correctly in another browser.) HTML5 provides one common interface to make loading elements easier. One of the design goals for HTML5 is to support for multimedia on mobile devices. New syntactic features were introduced to support this, such as video, audio and canvas tags.
What Peracto does in HTML5
Creation of the web application - Development of the web application using HTML5 to adopt with the new web standards.
Conversion of the Flash Activities / products - Involve in the conversion for the Flash products into HTML5.
Responsive Website development - Development of the mobile and tablet compatible websites
PSD to HTML - Conversion of the PSD files into HTML5 design.
summary
We help client to make their non-digital content into digital format so that, it can be reachable and widely available in the Market. Help them understand the new technologies and benefit of digitization to improve their growth ratio for success. We develop the content and media for the mobiles, smart phones, iPod and iPad. Our proven capabilities in mobile development put us in a unique position to provide the best of end-to-end custom solutions. We also provide parallax solutions an advance & trendy way of creating desktop websites.
Quick Links
Contact Info
Peracto Infotech Private Limited
A-87, Agarwal Trade Center,
Plot No - 62, Sector -11,
Belapur, Navi Mumbai - 400614
Maharashtra, India

---
© Peracto Infotech / All Rights Reserved